What should you do on the last full moon of the year?
---
We reached the last full Moon of the year. And do you think it will pass without making a sound? 2021 says goodbye with a full moon full of emotions. Full Moon in Cancer, perfect to share with those we love the most, be at home with the family, call our best friends. After this year, 2021, in which so many things have changed, we should have a safe and cozy place where we can rest. Do you know which is yours? 
It also brings us an emotional journey that you will not escape. Get ready for a busy end of the year. It's time to close a six-month cycle. The harvest is coming! And in addition, he has been making contact with our beloved Chiron, who will make us delve into those wounds that never close. Are you ready? All this in a day and a half. The Moon will leave Gemini to enter Cancer on the 29th and leave on the 31st towards Leo. Our emotional world moves to the rhythm of the Earth's satellite, and it is better to be aware of this to take advantage of each energy and not be overwhelmed. That's why we bring you details to keep an eye on for each sign, relax and enjoy your emotional roller coaster.
Aries
Aries takes a breath before jumping into the first provocation for once. Think that it is a time to be with those we love. Is it worth losing your patience? Focus on your love for them, and enjoy the moments. Are there things to talk about? Well, approach the subject from the tranquility and propose listening to each one, giving them their space, and paying attention to them. The innocence of your eyes means that you do not lack friends, but they also like to be taken into account. Perhaps you drown in your own emotions, drink a little water, and let yourself be, but do not pay it with those who love you the most.
Taurus
Relax, surround yourself in a sky blue atmosphere and get comfortable to enjoy the Moon in Cancer. Small moments with your loved ones are also a pleasure. If it can be surrounded by nature, so much the better. And the emotions? May they be welcome to strengthen ties, take stock of the year and motivate you for the one to come. Probably not everything is cotton clouds on that day. Nothing happens, Taurus. You already know that you have something that appears from time to time to make you more vulnerable than you would like, a little affair that is repeated to you in one way or another. But this Moon tells you to feel it and live that emotion no matter how unpleasant it is.
Gemini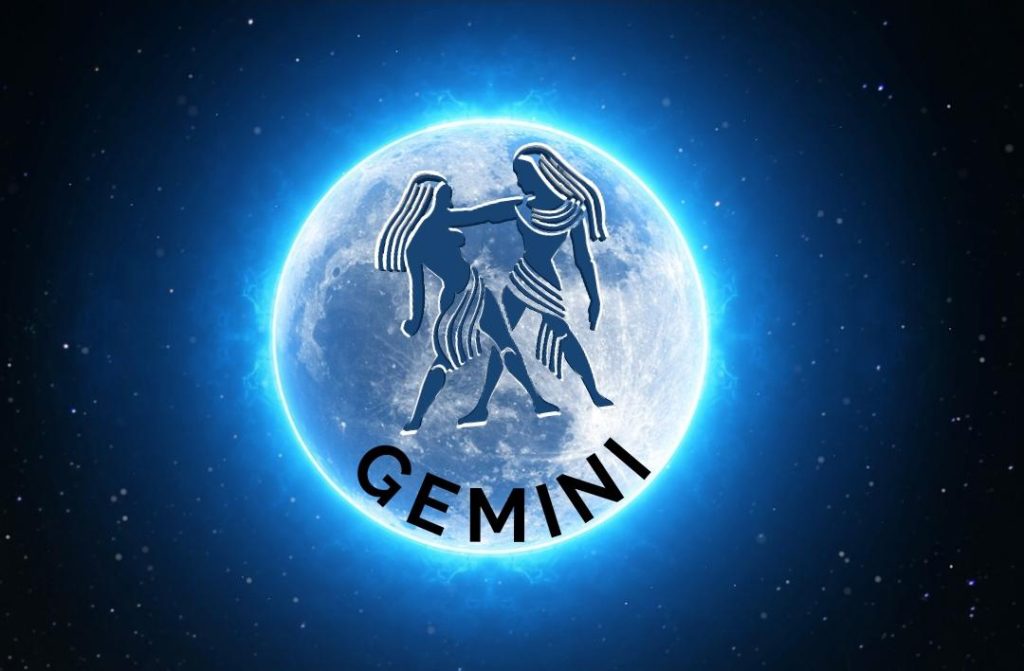 An energy shot comes to you to help you go inward. Find inside you the Gemini who does not usually come out, your true self who knows the way that suits you to achieve your goals. What are you feeling right now?
Look at everything you have achieved this year, the final test is coming, but you will overcome it by far. You have grown a lot internally. Trust yourself and lean on the people who love you. Give yourself Gemini love, peace, and allow yourself a few moments.
Cancer
The Moon will fill you with power! But with great power comes great responsibility, as we already know. You can harmonize your family, know and understand each one, and have a radar to know their feelings. It helps the signs that they do not get along with their emotions or finish finding their own home.
On the other hand, pay attention because many good things will finally materialize. You deserve Cancer, but first, you have to let go of other things that worry you, and unfortunately, you cannot change. The past leaves us experiences and learnings, but it cannot condition our present and be a burden. You are a much brighter Cancer.
Leo
The transit of the Moon by a water sign as strong as Cancer will destabilize you quite a bit. Your fire can explode when it comes in contact with the oxygen of this emotional tide.When you see the tsunami coming, stop for a second. Breathe and try to downplay it. Think about where you can rest and have some time for yourself. Connect with your lion or lioness who cares about others, who takes care of his pride.
Don't be spiteful, Leo. It's not worth it to you. You shine more when you help and protect your loved ones, not when you seek attention by staging a scene, which hurts you, leaving you without energy for what matters.
Virgo
You have the opportunity to make your life more flexible; this will come in handy and will remove some problems of tension (physical and emotional), "pains" that you drag from the rigidity of your personality. The Moon brings you movement, experiencing the emotional world that sometimes goes unnoticed.
You will have much contact with home, the warmth of the people around you. And that will also make you realize relationships that no longer make sense, or on the contrary, others that are here to stay. Trust yourself in what you have learned this year. Don't let melancholy gain ground. Redirect that energy into something more creative.
Libra
You tend to look for something unique in every relationship, so it's not difficult for you to connect with people. Because in the end, we all have something special that deserves to be heard. People value very much that you can see how beautiful there is in them, and the Moon on the 30th will allow you to delve into more subtle issues. Try this time to give space to yourself and what you feel. The Moon can help you make some decisions that you can't see clearly. The answer is already within you. Be brave and look yourself in the face. It's is a new beginning.
Scorpio
This Moon brings you the opportunity to connect with others and do it in depth. Do you know that sometimes you are a little scary? You will have already noticed. Scorpio is synonymous with passion and mystery. And not all signs are comfortable with this. But you know that you have a lot to offer, that your cold and hard case hides a vast heart. Love can take you to your brighter side, and with the full Moon helping you, you can enter 2021 wholly renewed. Like this Moon, you are better at thinking little and feeling a lot.
Your family, your friends will appreciate that gesture of affection that comes from the depths. They have a lot to give you, and you have a lot to provide them with.
Sagittarius
There is a perfect time to be with the family, and you, Sagittarius, can always screw up with your comments. We know that you do it without realizing it and malicious intent. But with this Moon, you have the opportunity to reflect for a few seconds before saying something. Connect with the person in front of you. The Moon will help you with that. Let yourself feel Sagi. You will see how pleasant it is, another world to discover.
Take care of the present, from your house, your people, and your finances. And leave once, and for all the past that does not let you fly forward like the arrow you throw, that does not allow you to express yourself as you are. Close your eyes and feel.
Capricorn
Don't go to the dark side, don't drop Capri. The situation can scare or overwhelm you, but your discipline and knowing how to be will keep you afloat. You tend to be a bit pessimistic or realistic, as you say, and that is often what makes you be on Earth. But remember that sometimes things need to break to start over. And the radical changes are positive.
The emotions of this moon float in the environment. Take the opportunity to rethink whether you are in an environment where you are delighted. Trust yourself. Love yourself and take care of yourself.
Aquarium
What is home to you? Do you question some time?
Aquarius, you are free. You do not have to enter into the conventionalism of home and family for the other signs. Find out what it is for you. After this very different year, it is good to find a place to feel comfortable, relax, and let yourself flow. It can be physical and mental. Harmonize with the energy of the Full Moon in Cancer to reach your heart.
This Moon can also help you deepen a relationship. Aquarius, you have many friends, but how many are intimate? Dare to be yourself with someone, and at the same time to know that person. Worry about how it is. Offer something heartfelt. Just because you are free does not mean that you cannot commit. Your freedom is much bigger than that.
Pisces
You will be comfortable on this Moon, Pisces. You know how to move through the waters of emotion and feelings. Take advantage of the energy to connect even more with yourself. Perhaps you will discover a new way of expressing yourself, of reaching out to others. Observe yourself and outline your way of approaching those around you. You will be happy traveling through your inner world, but Chiron affects us all, and you will not be able to ignore that wound that always accompanies you. It is painful to look at. We know it never heals one hundred percent. Lean on your home, on your ability to see everything from spirituality.