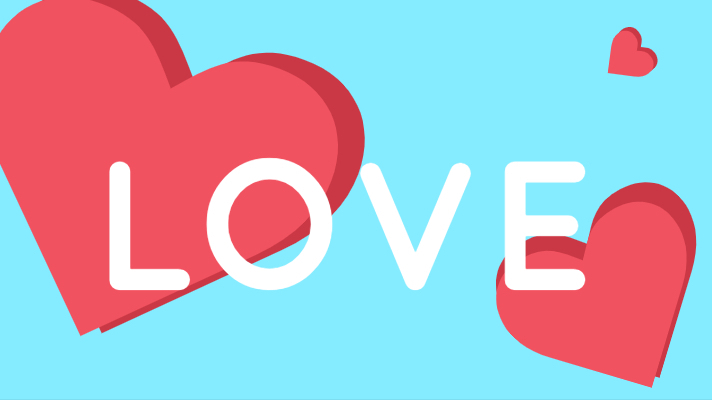 How is love in February for your zodiac sign?
---
February is the month of love, as everyone already knows. Surely you wonder what will become of you in love in February according to your sign. A powerful Aquarius vibe marks this month. The Sun, Venus, Mercury, Jupiter, and Saturn pass through this sign. These are joined by the Full Moon on the 11th also in Aquarius. Everyone will be a little revolutionized, restless, wanting to do a thousand things and make significant changes in our lives. In love, we will be very independent, finding more time for ourselves. Mercury retrograde can complicate some things, but it will not be like the others.
It is true that, throughout the month, several planets will leave Aquarius to move to Pisces, so we will also have some Piscean vibes. It is a month of process, of closing the past, of processing the lessons learned, and of letting yourself be carried away by new beginnings. Read on to find out what will bring you in love in February according to your sign :
ARIES
If you have told the truth and if you know that you are being true to your principles, there is nothing you need to worry about, Aries. What difference does it make if more or less people like you? What you are always looking for is to tell the truth, and be sincere, which will be your priority this month.
You may have many doubts and many fears because you feel that there is a growing friendship and is having a hard time managing all that. You are afraid of losing a friend because of your feelings, but you are also afraid of losing the opportunity to be in love. Be that as it may, this month is brave. You know that he who does not risk does not win. Do not stay in the middle.
On Valentine's Day, the Moon is in your sign. Whether you have a partner or not, you will shine like nobody else. The truth is that you are not worried about not having a partner either because you know that the best love is your own. If you are in a relationship, you just want to celebrate Valentine's Day in bed. You do very well, Aries.
TAURUS
This month, Taurus, in the field of sentimentality, you have to focus as much as possible on yourself and put so that crazy little head that does not know what it wants. You feel that you have made the wrong decision, but at the same time, you believe that it is the best for you and the other person. You can't be in that constant limbo, Taurus. Either yes or no, but not in between. This month you have to take a lot of time for yourself, more than you can imagine—time to reflect on your future and your heart. To see things more transparent, you will have to get as far from that person as possible. In addition, this way, you will save yourself from doing more damage.
Valentine's day will be a bit hard for you since you are in the middle of an internal conflict. But still, Taurus, try to enjoy it as you well know. Give yourself a lot of love, do not expect others to give it to you.
This month, Taurus, you will begin to see your relationship as it is. It is time to stop idealizing love.
GEMINI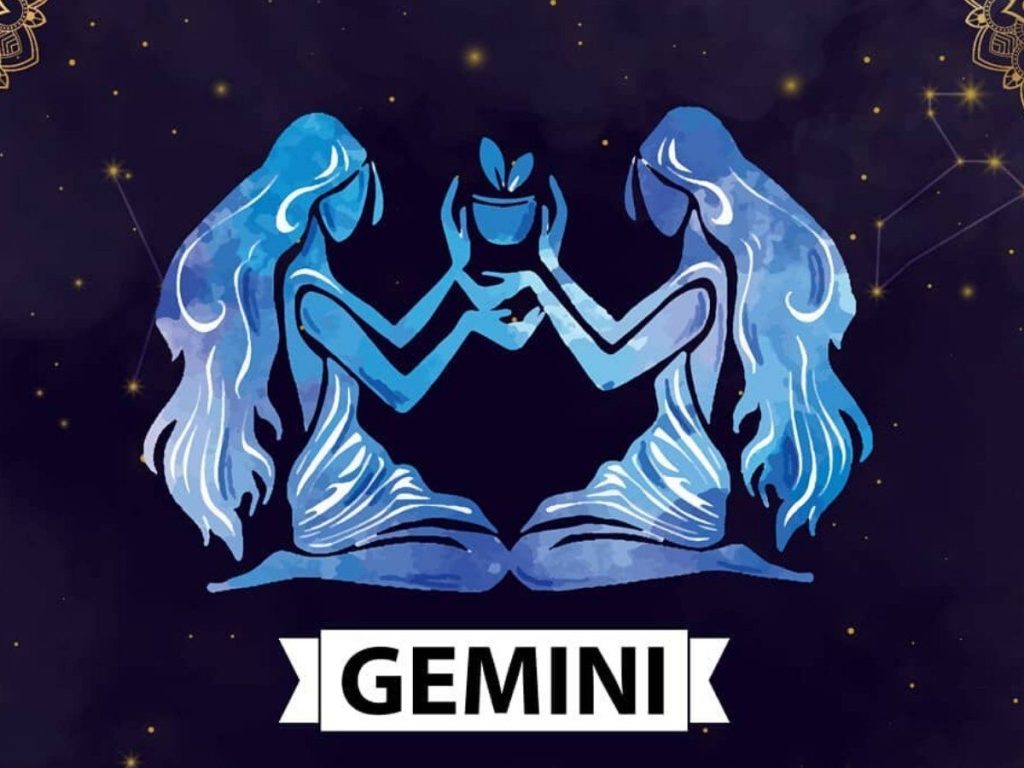 You are super indecisive when it comes to love. You feel that you have to decide that even if it does not have to do directly with your relationships, you know that in the long run, it can affect them. This month, Gemini, you need a break from love to get your priorities straight.
With the New Moon on the 11th and Valentine's Day 3 days later, you will want to enjoy whatever love has in store for you. You don't want to waste opportunities for nonsense. The world is already complicated enough to make it more complex for Cupid. That week is the time to tell your partner or your crush the truth. Do not leave it for later.
Indeed, you are more about celebrating Valentine's Day with your friends than with your partner, which is why you are sadder this year than usual. Prepare some plan even through video call, but Gemini, try not to spend that day completely alone.
CANCER
You are going through somewhat complicated moments in love, Cancer. You are at a tipping point that you know will change everything in your relationships. You are realizing many things that until now had gone unnoticed by you. This month will be a constant battle between head and heart. Between what you want to do and what you should do. Your friends and people give you super valuable advice, but your feelings go against all that. Cancer, think coldly and what is best for you. Maybe loneliness is not as bad as you think.
This month it is good to say things clearly, even block or eliminate the contact of some other person. With Mercury retrograde, you will have many impulses to write to someone that you should not. So do your best not to fall into that temptation.
Valentine's day will be all or nothing. It is the perfect time to make plans if you have things clear with your partner or your future partner. But if there are doubts, it is better that you do absolutely nothing. Cancer, in the end, it's just one more day.
LEO
The important thing this month in your relationships is communication, Leo. You have to make sure that you are saying the things you want to say. And that the message you want to convey reaches that person. You also have to be open to what your partner or that special person has to say to you. This month try not to get angry ahead of time. If you're not careful, it may be your character that scares that person into the next step.
This month, you have to do everything possible to do your work, and responsibilities do not affect your personal life. You have to learn to separate, set limits, and not take things home from work. You are so focused on your goals that it can greatly affect your relationships.
On Valentine's Day, you will be on fire. The Moon is in Aries, which awakens your most passionate side in you. All you want is a little bit of pleasure. If you do not have a partner, do not hesitate to give it yourself.
VIRGO
This month you don't want to worry about anything, Virgo. You want to get as far away from emotional dramas as possible. And thanks to that attitude, you will attract a lot of good things to your little heart. Although Mercury, your ruling planet, is retrograde, you are inspired to open the doors to love. Mercury retrograde has already given you some other touch and warning. Thanks for this. You have changed or are changing your mentality.
This month you'll meet someone with whom you seem to have very little in common. Come on, Virgo, your prototype is nothing, but you want to keep getting to know it. Cupid has prepared your crush for you and what you have to do is let yourself go. If you have a partner, your relationship will be more romantic than normal. The most important thing for your relationships is not your future but your passion and inner desire. This month you want to enjoy without further pretense.
Valentine's day is the perfect time to share with your partner something that you have been saving for a long time or to make your fantasies come true.
LIBRA
Your seduction skills this month, Libra, will be on fire. You have a lot of people to meet new people, both for love relationships and a simple friendship. Look how rare it is for you, but this month you will also have initiative, and you will not be afraid to give that push that you need so much.
This month, if you want love, you will have love, but it may overwhelm you a bit. The ideal now is to find that balance that you like so much. You ask for commitment, but when push comes to shove, the commitment overwhelms you, so find the middle ground.
The New Moon on the 11th, around Valentine's Day, brings a lot of good vibes to your love life. Libra, do not wait to receive that message. Be you who gives the send button. You have wanted to talk or re-establish a relationship with someone for a long time, and you always feel a great objection. Stop hints and jump in, Libra. Of course, if he is a person who stepped off your ass in the past, do not give him more opportunities.
SCORPIO
This month, Scorpio is the perfect time to rekindle the passion in your relationship. You have had many things in your head that you have not even had time to be with your partner. Try to make much more time for yourself and your relationships. Even if you can't travel, prepare a different and fun plan. Whatever makes you spend more time with them. This month prioritizes passion, pleasure, sensuality.
You will be much more sensitive and tender. This month you will center your heart on your family, but you will also leave room for an exceptional person. The feelings will be on the surface with the New Moon and with the vibes of Valentine's Day, and if you are single, you may end up developing a strong connection with that person that you like so much.
Take advantage of this month to risk yourself in love and to open your heart to the maximum.
SAGITTARIUS
The truth is that you have your head in other matters, and now the least you care about is committing yourself to a relationship. You are taking maximum care of yourself and your mind, Sagittarius, which now occupies most of your attention. Still, you also like a bit of movement in your life. We all need a little love from time to time.
This month the opportunity may arise to maintain a relationship that makes you enjoy. You are going to continue with your life, but you like to give your body a joy from time to time. The problem will come when the other person does not understand that you are not looking for anything serious now. You are very sincere, Sagittarius, and you make things clear from the beginning, but it seems that the other person cannot put themselves in your place. It may make you enjoy sexually, but not mentally, so don't waste your time on that person.
Take advantage of Valentine's Day to take care of yourself as much as possible. It is the day of love in every way, and what better love than the one you give yourself.
CAPRICORN
Your fiery and passionate side wants to come out, although you know it will not be with just anyone, Capricorn. This month, more than ever, you need to have things very clear, but as soon as all those doubts are cleared, you will not hesitate to jump in. This month is the perfect time to try new experiences, both with your partner and with that person with whom you are so intimidated. Let your sexual creativity fly to the fullest.
At times you want to enjoy everything to the fullest and let yourself go, but other times, your inner self asks you to control yourself and not be so resourceful. Don't let that little inner voice stop you from doing things you really want to do. You are so rational that you want to do everything right and rarely really express yourself.
Although this year Valentine's Day is different, do not hesitate to prepare something special for your partner at home. And if you are single, do not hesitate to treat yourself and prepare a good dinner.
AQUARIUS
You are lucky in every way and love. It was not going to be less, Aquarius. The Sun, Venus, Mercury, Jupiter, and Saturn are in your sign most of the month, so it is time to take advantage of each of the opportunities that all this brings to your life.
If you have a partner, everything will go smoothly. You only have to be a little careful with Mercury retrograde until the 20th. This month, at last, you will let out your most emotional side. All you want is to enjoy the moment and love. You do not want problems, and for that, you know that it is best to let yourself go.
This month you are going to put your priorities above those of others. That is also love, in this case, self-love, Aquarius. You are not going to put aside your relationships, that is clear, but you will focus much more on yourself than on others.
Whether you are single, in a relationship, or just meeting someone, love will be on your side. You will feel comfortable whatever your situation, and that is what counts. Although it is possible, that in the middle of the month, the opportunity arises to start meeting someone you like very much.
PISCES
This month, your heart will be in a kind of inner war. On the one hand, your most sweet, romantic, sensual side will come to light, and on the other, the Pisces who thinks about the past and who thinks a thousand times over his mistakes will also come out. It is the month of love, but Mercury is retrograde and will do his thing.
You want to enjoy your relationships a lot, you want to give love to your partner, your people, your family, but you feel that there is something that is not going as it should. Your intuition tells you that there are more lies than there seem to be, and you will not stand still until you know the whole truth. This month, be very careful with lies because your partner may even blame you for lying to them when you are not—damn Mercury retrograde. Try to be honest and not hesitate to ask your partner when you want to know the truth.
Take advantage of Valentine's Day to release any tension in your heart, Pisces. In the end, we often do silly dramas, and you do not want to get angry about small things. That day celebrate love the way you like it.
According to your sign, this is all that love has in store for you in February. Let yourself be carried away by Cupid and enjoy the month of love.