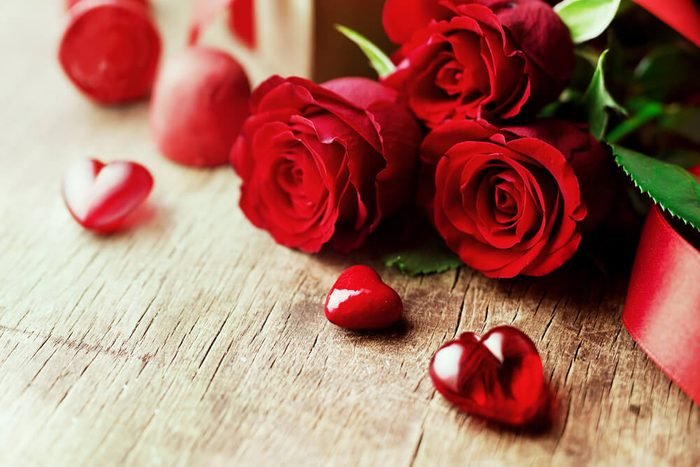 How to surprise each zodiac sign for valentine's day?
---
A very feared date for many and long-awaited for others is approaching. For those in love, it is a day to celebrate love and how much they love their partner. It is one more day for singles to hate everything that has to do with love. This day makes many people nervous. Everyone wants to measure up and surprise their partner in the best way. Lovers wish their soul mate to feel more loved than ever during this day. Choosing the perfect gift or detail is very complicated, but it will be easier for you if you know what their zodiac sign is. Let's see how to surprise each sign for Valentine's Day:
Aries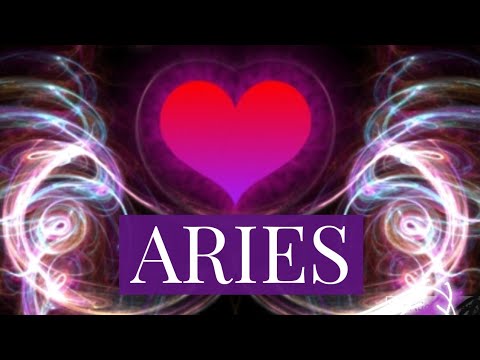 If your partner is Aries, you will have noticed that he is a very daring, brave person without mincing the tongue. He loves doing new things and hates routine. Come on, if your partner is Aries, you have it complicated. Not because he is demanding (perhaps he is a bit), but because he does not like the typical gifts. Do not give him anything directly if you think of giving him a rose or some chocolates. Aries likes something that makes them enjoy more, something that has to do with an experience. Things are a bit complicated with the pandemic, but if you want to surprise your Aries for Valentine's Day, prepare a day for him to do something that you have never done before, even in your city.
Taurus
With Taurus, you have it very easy. He is a person who likes the good things in life. Anything that has to do with tasting it on your palate will be welcome. To surprise Taurus, give him a dinner at his favorite restaurant or in that restaurant that they talk so much about and that you have never been to. Or else, you can prepare it yourself at home if you are good at cooking. Taurus loves all kinds of home plans, so any home plan will be welcome. Of course, if you are going to prepare something to eat, remember that Taurus is very exquisite and likes things well done. Also, a perfect gift for them is a good bottle of wine, a special breakfast in bed, an afternoon of Netflix, and chill. Whatever, Taurus, they will always thank you.
Gemini
A Gemini loves everything that has to do with spending time with laughter and fun. He will probably tell you that he will spend Valentine's Day with his friends. Yes, the most romantic day of the year. For Geminis, the love of their family or friends is also important, and what better way than to celebrate Valentine's Day with them. So if you really want to surprise him, you have to prepare something involving his friends. It isn't easy to make plans with many people with the pandemic but give your imagination. If you can, schedule a dinner at home with your Gemini and friends, or if not, try doing the same but by video call. Of course, when everything is over, Geminis will seek to be able to be intimate with you, even a little bit. Surprise him with something new in bed, you know.
Cancer
A Cancer is any small gift that will make you happy. He is a very sentimental and sensitive person, and whatever you give him, it will do. Cancer is more about sentimental gifts than extravagant and expensive gifts. Something you can do with your hands will surprise you more than the most expensive bouquet on the market. To surprise him, prepare something that has to do with the two of you related to the memories you have created together. A photo album, a playlist with all your songs on Spotify, a classic love letter, or whatever has to do with you. Anything, no matter how minimal, Cancer, will thank you. Do not hesitate to compliment all this with an afternoon full of hugs, kisses, caresses.
Leo
For Leo, giving and receiving gifts is one of his love languages. When he loves a person a lot, Leo becomes the most detailed person in the world. He has no problem giving you, giving you, making you everything you need. But they, in return, also need to be surprised. Surprisingly, Leo is somewhat complicated because he is pretty demanding and does not like the typical. Leo, that day needs to feel special. He needs to feel that he is the only person on planet earth who is lucky to have you by his side. They love things that shine and have sentimental meaning behind them. Any jewel, even if it is small, will enchant you. And if you accompany this with a letter written by you, you will already have your Leo dead of love.
Virgo
Virgo will tell you repeatedly that you don't have to give them gifts or surprise them with anything. For them, Valentine is one more day and what they want it to be, show them love and loyalty during the 365 days of the year. That is the best gift for Virgo. But deep down, he will love that you have a little detail with them during this day. He is a person who is always giving his best and often forgets to disconnect. Virgo has a hard time taking time for themselves. Therefore, the best gift you can give her is to go to a spa or a massage at home if you can't. Surprise them with an afternoon in which you force them to disconnect from everything, and your only priority is to take care of your body. Prepare a relaxing bath with essential oils or something like that. You will love it.
Libra
If you are dating Libra, you may already realize that he is more romantic than he claims to be. Libra loves little details and LOVES being surprised. Even if it is silly, he loves that you have invested time in them. Make sure it's a surprise. That's what your Libra will like the most. He likes flowers very much, books, too. In reality, Libra will not pay as much attention to the material but will focus on intention as much as possible. One of the things that he will enjoy spending time with the most so preparing something to spend the day together, the two of you. Find a night in a cool place, in a bubble hotel to see the stars, or just put on his favorite movie, and you will take Libra to the stars.
Scorpio
It is challenging to find the perfect gift for Scorpio on Valentine's Day. She is such a reserved person that surprising her is difficult. Although if you are his partner, you should know him well enough to know what he likes. What Scorpio really likes is passion, sensuality, and everything that has to do with it. Stop fooling around and give him a night of crazy passion. Or if you want to have a little detail, give her lingerie or a sex toy that she can use with you. Scorpio wants to enjoy that special day with you. In the end, surprising him is easier than you think and more so for this sign who likes passion so much.
Sagittarius
The perfect gift and surprise for Sagittarius is any trip. But as things stand, perhaps traveling is not the most appropriate. So this year, you will have to think a little more if you want to surprise him. Sagittarius likes to travel because he loves creating new memories, learning new things, and discovering new corners. Many of these things can be done almost without leaving home. The perfect Valentine's gift for Sagittarius can be an instant camera so that he creates memories with you and his people and has them in his hands at the moment. A good book can also be a lovely gift and if you dedicate it even more. Any little detail works for Sagittarius.
Capricorn
Giving a Capricorn can be very complicated because he is very demanding. But you have it easier than you think. Capricorn is always thinking about work, his plans, his responsibilities. It costs him a lot to disconnect and invest time in himself. He gives himself the most to his work and then to his people, so it happens that later at the end of the day, he does not have time for them. The best gift you can give her is something that helps her remember to find time to relax. A session of something that has to do with self-care is perfect. Or if not, prepare a pack for him to relax at home. Also, he will surely thank you in the future.
Aquarius
To Aquarius, if you give him something, you will have to work it out. He is such a creative and special person that he likes things that are not usually given away. If you already have the typical roses or the typical chocolates prepared, it is better to leave it for another time. You have to surprise Aquarius with something that is up to par. He loves everything rare, unusual, and related to art or technology. Give him something from his favorite designer, writer, painter, film director, singer if you can afford it. Whatever, even if you think it's silly, your Aquarius is going to love it. It will make him feel that you are listening to him when you speak and paying attention to those stories he tells you.
Pisces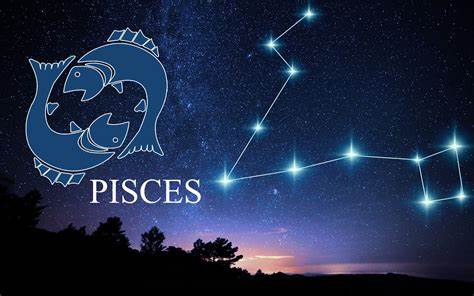 For Pisces, Valentine's Day is exceptional. Well, instead, any excuse to get romantic and sensitive is perfect. Pisces loves details of any kind, but especially those that have to do with love. You don't have to spend all your money buying the most expensive detail in the world. If you invest a little of your time and affection, it helps him. He loves everything that has to do with the memories you have created together. To surprise him, prepare something that reminds him of you or a special moment you have lived together. Something that has to do with a trip, with a day that has marked your relationship, or something like that.