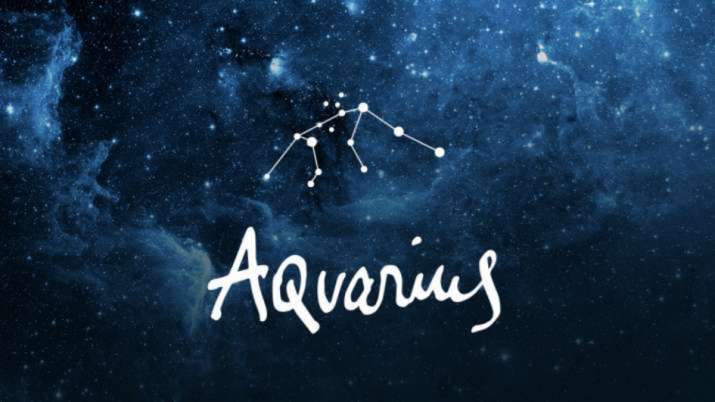 How will the new moon influence you in Aquarius this Thursday?
---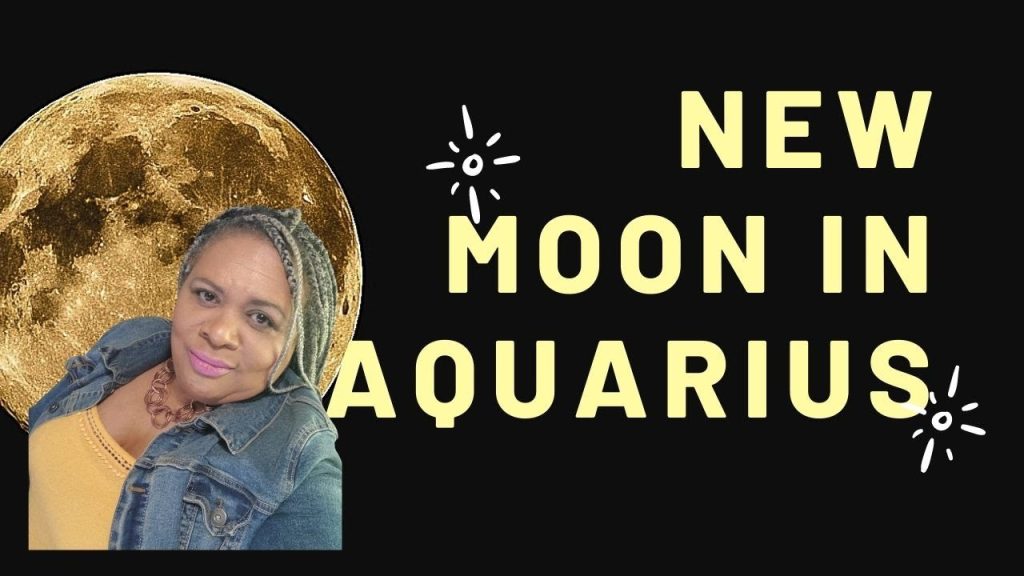 The time has come to a stop to reflect. Many things need a moment of silence to grow stronger later. You will think a lot these days, even while you sleep, and you may find many answers in your dreams. On the 11th, the New Moon will bring a night, a night to listen to what has been stuck in your heart and remove it once and for all. Do you want to know how the New Moon will influence you in Aquarius this Thursday?
January has been a hectic month, and there are many things to assimilate, changes that we have to accept, even if they hurt us. New things are coming, but first, you have to let go of the old ones.
Aries 
You will have to face the same problem as always, Aries, but this time you can let the Moon help you and face it with more creativity, in a different way. It is your weak point but does not go low. The New Moon has no light so that you can live everything with more intimacy and depth, and that will give you a lot of strength, the one you carry inside Aries, your fire.
Regarding relationships, if you are with someone, you need a little Aries space, and that's not bad. Try to explain it to the other person without getting nervous because that does not mean that you will separate. It just has more time for you.
Taurus
For one night at least, stop fighting Taurus, breathe a little. It seems like you are mad at the world, and we know you can't help it. You have more than enough strength to achieve all of your goals at the moment, but not all people can keep up with you, and this can lead to arguments. It may cost you a bit to understand yourself with others, but you have a lot to contribute to them, and if you manage to converse, that is, speak and listen in equal parts, you will discover exciting things. You need to travel, we know it, but sometimes connecting with other people is like taking a trip, because you find out different ways of living, of feeling life. Your friends will be there to teach you many things, leave tonight for them.
Gemini 
Gemini freedom, that's what the Moon brings you. Doubting where to go is over. You have it more than clear. You want to enjoy life, feel every moment, and really do what you need to do. The Moon will let you feel what your body and soul ask for. You may have tension between friends or in your relationship. The cause will be that you feel that they cannot see beyond a topic. And you, Gemini, have already realized that you can fly. You can also go shopping and have a drink with your friends, or spend time with yourself designing the life you want to have from now on. Because there is no problem, you can be at everything, and whoever says otherwise is narrow-minded.
Cancer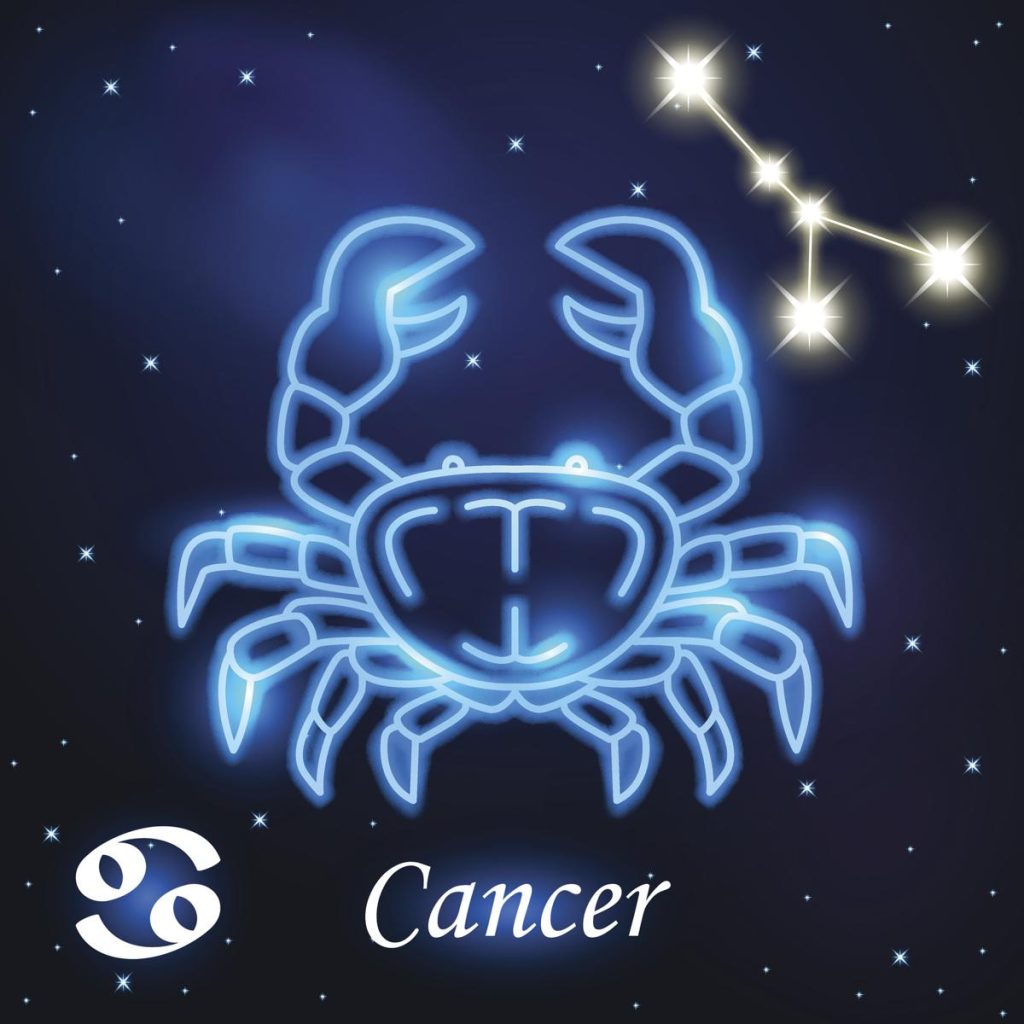 The Moon will make you want to make a change in your life, to go back to what you always wanted to do. Have you considered what your vocation is? What if it's not the one you thought it would be? There are many paths in life, and some are discovered when we are mature.
You will also be more open to meeting new people, but do not give them cancer confidence at first. They will not be intense relationships, but you can always open your mind to know other ways of living. Maybe you can include some of what you learn for your life, change your routine a little, make it more fun.
Leo
Your life is taking on a bit surreal, Leo. You are asking yourself many things, issues related to the depths of your life. It is time to open your Leo mind, to listen to yourself, to look at what others can give you, what you can learn from each friend. Forget about others for a moment and find a way to be happy with yourself. You deserve the best, Leo, and you have to start giving it yourself. Why don't you start planning a trip? For when you can take a vacation. And now at least one outing in your city, rediscovering it if it is not possible to go elsewhere.
Virgo
A much more futuristic way of seeing the world will help you give that project the point you needed to make it perfect. Open yourself to the energy of this Moon and show the world all that you can offer it. You will be able to connect with people who do not belong to your usual circle, which will enrich your work. Try to control your anxiety to give the image of security that people need so much and to be able to catch opportunities.
In addition, Venus will be on your side, you are going to spend very strangely but also wonderful moments with someone special, this will give you a break and help you relax as there are many tensions around your life.
Libra 
In love, you are on fire Libra, or at least you are attracting attention in such a way that everyone will want to spend some time with you or something else. You decide what you want to do, but do not forget to look for a little time to be alone with yourself. In case you hadn't realized it, it's time for you to trust that the universe is on your side. Give yourself a lot of love these days, Libra. The Moon asks you to take care of yourself, look out for yourself, and buy yourself a little gift. Look within find what you need to be the best version of yourself. The Moon will help you see where you are, and it will bring you crazy ideas to make some crucial changes. Do not look away. Trust, breathe and let yourself go.
Scorpio
Make an effort to listen to the people closest to you, those who live with you, and give them their time to be alone. Sometimes we need to process what has happened to us, and the people around us will go through it this New Moon. If they overflow a bit, don't take it into account. The Moon will help you see things from different places, which are much more original and exciting. Although you will find yourself talking to many more people, you will still feel that touch of mistrust that often comes to you. Don't worry, not all the people you meet have to be your best friends, some people come through your life to open your mind a bit, teach you something, or make you have a good time. Enjoy these Scorpio connections.
Sagittarius
Someone from your family or closest friends needs you to listen to him, help him look out for him, and take care of himself. This Moon gives you the power to connect with your loved ones and to bring them a breath of new, crazy, and strange ideas that will wake them up from their boring lives. But what about your life Sagi? The Moon will give you a time of reflection to see how you are doing with your projects. You may realize that you are not doing everything you wanted to do and that some issues still hurt you. You know everything you have lived and learned Sagittarius, lean on your past but do not stay there stagnant to a new and bright future.
Capricorn
Capricorn, this Moon brings you surprises with your partner, games, and new sensations. Dare to give way to a much more fun intimacy, let things flow between you. If you are still not a couple officially, nothing happens, from time to time, you know that well, Capri. Take care of yourself but have a good time. It's time to get to know each other more thoroughly, the last step to start something more serious. You may have your family in mind that the Moon brings it to your head, especially if you are far from them. It would be good for you to get a little out of the emotions this provokes. From time to time, it is good to open up a little with someone you trust, Capricorn, do not keep it all to yourself.
Aquarius
It takes you a bit to get down to earth Aquarius, you have brilliant ideas, but you do not finish putting them into motion. On the 11th, you will be even crazier, but that is also wonderful. Aquarius, try not to let everything stay in the air. The world needs your ideas materialized. It will be good for you to try to capture little things for work. You may have to make some adjustments to finish what does not quite fit.
With friends, you will feel that everything is a little weird. Especially some people who will appear or reappear for no reason. This Moon will give you a lot of life in this area, you will talk with some and others, but beware, not everyone will understand you.
Pisces
Come on, Pisces! That the Moon brings you the strength to get away from that person who was not giving you anything good already. It is time to swim between your fears, bring them to light, and let them go. You will be creative, you will be a fighter, and you will be brilliant Pisces. You will connect with a force that you have very deep. It is time to be aware of how special there is in you. That will provoke the approach of others because who would not want to be next to someone like you? Let the bad come out, and let the good come in.
Maybe you have to change some details of your daily routine, adjust them to new needs, be original and give it something different since you are going to change it.