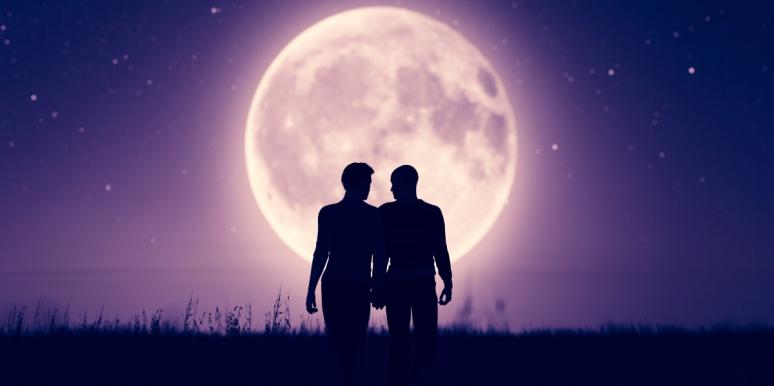 What has the full moon of this month prepared for each zodiac sign?
---
The first Full Moon of 2021 is going strong, and you want to prepare for the busiest night of the month. Do you want to know what the Full Moon of this month has prepared for each sign? 
The books already say that men/women wolves come out in a Full Moon, but not all are the same because every month it passes through a sign that colors it with its energy, and this time it is Leo's turn, on January 28. It will illuminate both the good and the bad. It will bring to light many things that were hidden. But it will also bring you confidence in yourself and that feline look that leaves no one indifferent.
We all know that things are complicated so let's get the lion's claws out. Let's be brave. And most importantly, laugh and play, because let's not forget that the energy of Aquarius is also there, Leo in his nocturnal splendor with Aquarius in the background, can be all very crazy.
Aries 
The moon knows what you are worth, Aries, and it will help you connect with yourself and remind yourself of it. Tonight you will be able to feel your strength again as it has been a long time since you did. It will make you want to catch fire, to go out into the world. It will bring you the passion and spark that is missing so that you finally explode and go for what you need. Not everything will be easy. You may be presented with something that has been hurting you for a long time. Remember who you are, your strength, and the best you can contribute to the world. Leo will help you with this. If they come to hurt you, remember that you are above that, you are brave, and your strength is more than demonstrated. You have the opportunity to broaden your horizons, maybe now you don't see it, but changes are coming. If you take advantage of the moonlight, you will see what is still holding you back to get it out of your life.
Taurus
You will take this Moon with Taurus strength. Everything is ready for you to get going, to fight for what you need. Nothing can stop you. It would help if you had clear ideas; it is challenging to make decisions because you do not know where life is going to come. But it is time to do it.
You will feel a bit radical with showing yourself as you are. Perhaps this will clash with some people who do not want you to shine more than them because your light will stand out. Leo reminds you of your worth and makes others see it too. You have an exquisite way of presenting yourself to the world that the brightness of this moon will enhance and that can generate envy. No case, Taurus, turn a deaf ear. It's going to be difficult for you to overlook some things, but why will you listen to people who are not happy about your achievements? Do not worry because life puts everyone in their place. Sooner or later, the truth will be seen. You, Taurus, are already above them.
Gemini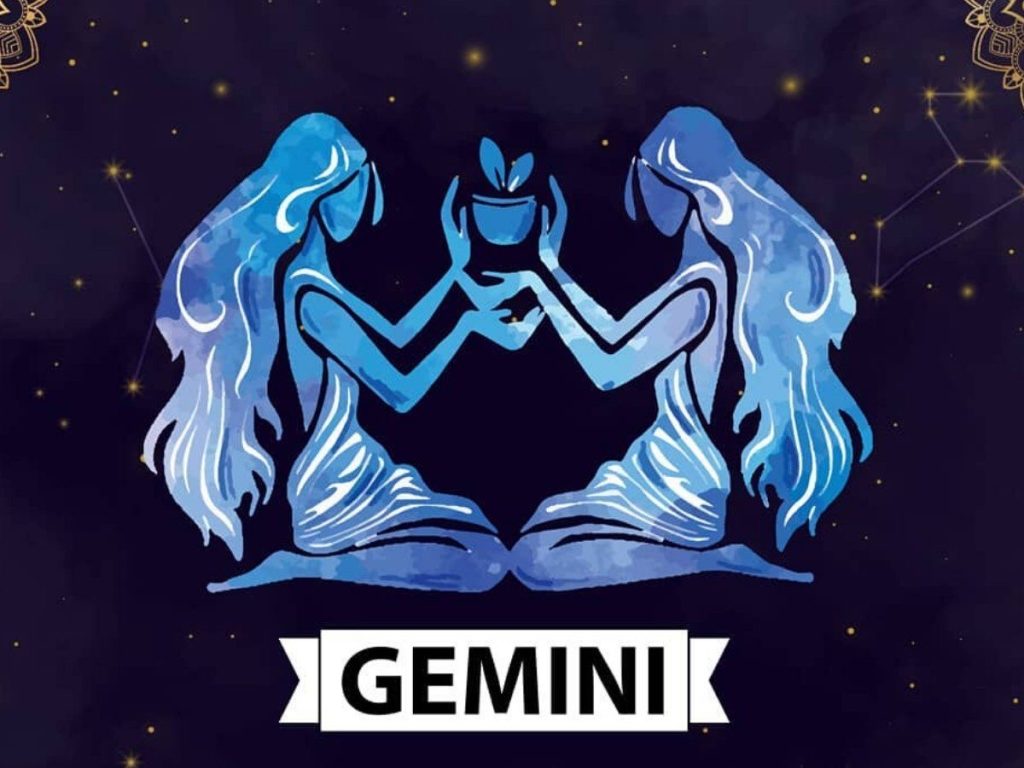 One night of Gemini self-love, it's okay to overlook it all. It is time to look out for yourself, put yourself in your place, and show who you are. Without fear or complexes. Regardless of what people think. The moon will help you introduce yourself to the world, there is much in your Gemini to admire, and the moon will help you highlight it. You have your goal clear, do not let anything or anyone make you doubt.
It is a good time to use social networks or walk in front of someone. You will be seen, admired, and who knows how many opportunities may come out of there. And if your intentions are with someone, in particular, make sure that you have been observing them for a long time, that the light of Leo does not eclipse you because your optimism can make you look too significant when perhaps it is not worth that much.
Cancer 
You are much stronger than you think, Cancer. Life is teaching you. The night of the Full Moon, let yourself shine, trust yourself, believe your worth and show it to the world. Rebel and break with the things that no longer give you anything, you don't owe anything to anyone, you don't have to stay where you don't deserve Cancer. There are people you have known all your life, who instead of contributing, subtract you. And these people, Cancer, you don't have to keep putting up with them. Do not feel responsible for people who are already adults to make their own decisions. Let the moon illuminate what you are concerned about at this moment so that you can see it from a more rational point of view. It's difficult for you to understand the madness that Aquarius is bringing. But the moon brings you enough confidence to face all problems from yourself. The answers are within you, and you will realize a lot.
Leo
The moon passes through your sign to fill you with the most potent night light.
If you have not felt very well this first fortnight of the year, now the moon is on your side. Tonight you will shine, Leo, because you also need a moment to connect with yourself. But be careful because it can be too dazzling for those around you. You do not have to force anything without trying. Others will feel overshadowed, which can also cause them to arouse some envy. But you, no case Leo. It is the brightest energy, and you have to use it for what matters. Be yourself and let yourself be seen. You are sure to attract a good opportunity. It is time to be brave and dare to see with realism where things are going how you are feeling in this first month of the year. Are you going where you want?
Virgo
Put your complexes aside and see how much you are worth. The Moon in Leo will help you attract attention, so use that energy to boost your projects by making more people interested in them, that they see that you are on earth, you know how to organize yourself, but you are also original and unique. There are things that only you can do, dare and give them touch even more of your own, put some color on them, of what is on your mind at the moment.
In your case, Virgo, if you are aware of someone, there is a chance that they will notice you. Your best qualities will be shining on your own. You have to have a little initiative. It is a good time to take a bath with salt or lavender essence to relax. Because if you take care of your body, that will help you perform more in the crucial moments.
Libra 
This moon will help you orient yourself in the right direction, take your time to think about where you are going and see if you are on the way, try not to get lost, and take advantage of the fact that the Full Moon is going to illuminate and make everything clear. In addition, Leo's energy will help you be less indecisive, trust yourself more, and be more courageous in everything. This moon will do you a lot of good. It would be best to free yourself from your doubts and fears. Some things have to go for new ones to arrive. Even in relationships, you have been given opportunities. You have fun. But deep down, you know that he was always the person who suited you the best. Now is the time to value yourself. Have they been taking advantage of how good you are? Make sure that those people who have entered your life deserve to be, that they are not a drag on your life. That they have not approached to get something out of you. Be honest with yourself, Libra. You are worth a lot, do not settle.
Scorpio
The moon comes to you intensely, Scorpio. Its light will bring you such a tremendous and magnetic energy that you will feel tired without knowing why and at the same time restless about Leo, who will illuminate things that sometimes you prefer to leave hidden inside you. Don't fight this, Scorpio, don't be afraid to be who you are and show yourself as is. Maybe it's time for the rest to find out. If you are starting relationships of love or friendship, you will see other people's truth just as they will see yours. But it would help if you did not fear because those worth it will stay. Some people need someone to give them that spark you have, that strange and beautiful connection with the dark. So don't hide anymore.
Also, if you redirect all the energy that the moon brings you, you can make profound progress in your goals, changes, or advances that will help you get on track. Breathe and let yourself go. You will see things more straightforward.
Sagittarius
Sagittarius, you've been feeling trapped, locked in for a long time. Deep down, you are a person who comes out of all, so become you again, Sagittarius, empower yourself with this moon, and show yourself shining even in these difficult moments. Be careful not to go crazy and explode with those who are not exactly helping you. It may be your own family. They are not worth paying attention to. Redirect that energy in making yourself known. Get out of your comfort zone, stop talking to the same older people, stop paying attention to what hurts you. You will have a chance to get someone to notice you, as long as you are not wasting your time in meaningless battles. Better to use all that energy to shine like never before. And that is what the full moon of this month has prepared for each sign and you, Sagittarius.
Capricorn
It is time to shine, see what the best in you, and make it known. Relax, Capricorn. The moon will help you with this. You tend to value yourself little. According to you, you are realistic with what there is. But this way of thinking often makes you not see everything that you are. You have exceptional qualities, and they will be highlighted. It is up to you not to look the other way, to enjoy being the center of attention. You know better than anyone that things do not come quickly. Take their time, but understand that it is not for you. You are worth a lot, and the moon will remind you.
It seems that luck will be on your side in love, so be brave. If you have been thinking about someone for a long time, go ahead and take the first step, do not leave it until the last moment, or you will lose the opportunity.
Aquarius
You may find yourself a little confused, Aquarius, it is your season, but this moon makes you a little nervous. You will feel it as a pressure to do things, finish jobs, and get to what you need as soon as possible. But for a bit, and take a moment to observe, are you on the right track? If you miss important details, you may have to fix them later. Quiet because this moon is going to put everything on the table.
The truth is that you are focused on improving your life, and this is incredible Aquarius. You have plenty of creativity to do it, even in relationships. But if you feel the need to stop, the moon tells you to have fun, go out, and be more you than ever. Take a break, call your friends and tell them about your projects, they will love it.
Pisces
A brave Moon comes to help you get out of all the fears you are feeling. You, Pisces, know how to connect with the most subtle. Take advantage and put light, objectivity, and clarity to make the changes you need in your life.
Pisces, you must understand that not everyone is as good as you usually think. You can't keep trusting everyone and then cry when they disappoint you. Be a little more realistic because nobody is perfect. Even you have your dark side. This moon helps you to illuminate it and not be so scared. In addition, you can use it to your advantage because that side makes you more human, and perhaps there is someone who needs to see your little demon. Be happy to be who you are, put yourself in your shoes and say no to people trying to manipulate you because you are no longer for people who do not love you.
This is what the Full Moon of this month has prepared for each sign. Ready to feel its effects?